The shopping season is in full swing, and perhaps buying a new or new-to-you vehicle that can handle your lifestyle has been on your mind. Budgeting for spending often seems like a daunting chore, but our service and sales team at
Grieco Honda
don't want you to stress about finding the perfect car to fit your automotive needs. Our value lot features a variety of vehicles for you to browse, and we want to offer it to you for a price you won't be able to resist.
Our Grieco Honda Value Lot features an impressive selection of all makes and models of quality pre-owned vehicles, not just the Honda brand. There is surely something for everyone - from small and zippy sedans, to SUVs who pack enough space for all your precious cargo, to pickup trucks with enough power to handle any off-roading adventure. If you're not exactly sure what model or style you're looking for, feel free to ask our sales team and they will gladly guide you in the right direction toward your perfect ride.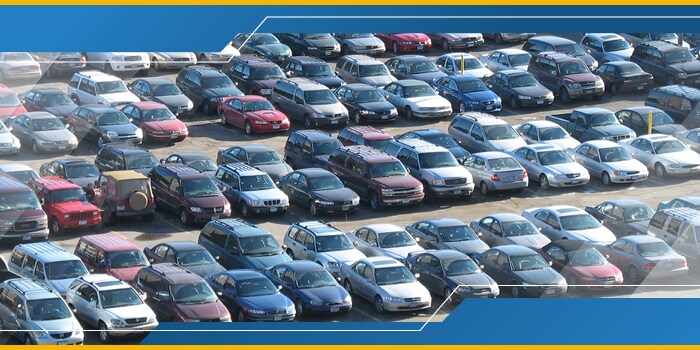 You can rest assured that all of the quality
pre-owned Honda vehicles
and other brand models in our value lot have been carefully and diligently inspected and serviced by our Grieco Honda technicians, making sure each model satisfies our high standards of quality and excellence. We want you to feel safe behind the wheel every time, and we make that possible by checking the mechanics, the exterior, and the interior, for any issues or concerns before putting it out on display on our value lot. If you have any questions about how we can provide expert
Honda maintenance
, don't hesitate to ask one of our technicians when you stop by our value lot.
Local
Honda trade-ins
are available on our value lot as well so you can find the right value of the car you're interested in buying. It's important to budget when searching for a new car and you shouldn't have to compromise on finding a great vehicle, even if money is tight. Financing options are available, and our team would be happy to work with you to find something within your budget that doesn't skimp on the things you want in a vehicle. 
At Grieco Honda in Johnston, we know that not all of our valued customers are shopping for a new Honda model, but are still looking for a great car that's new to them and doesn't skimp on quality. We have a vast selection of quality pre-owned vehicles priced to fit any budget, and our team of customer service professionals will strive to find you the pre-owned car from our value lot that best suits your needs. At Grieco Honda, you can get a great vehicle in the perfect price range for you. Visit our dealership at
1880 Hartford Avenue
to take a test drive today!