You were proud of your first car when you got it. It was small, it was fun, and it was spunky. Just the right fit for those freewheeling years. But now you're settling down and starting a family, and that means finding a family car. Since families come in all shapes and sizes, there's no such thing as a one-size-fits-all vehicle for your growing family. The best place to find a new Honda car for your family is right here at Grieco Honda in Johnston, RI.
Family Car Considerations
Besides space, the top concerns for most people shopping for a family car are quality and safety. Honda offers excellent reliability (the Honda Accord making a record thirty appearances as a Car and Driver 10Best didn't come by accident), and performs above average when it comes to safety as well. The Honda Odyssey is among the slew of Honda vehicles that earned a 2018 IIHS Top Safety Pick, including the Honda Accord and the Honda CR-V. It should come as no surprise that all five also earned five-star safety ratings from the NHTSA. That build quality is matched to active and passive safety features, room for passengers and cargo, fun infotainment options, and the kind of styling that means your kids won't be ashamed to be seen with you when you pick them up (at least 'til they hit 13 - then, all bets are off).
Honda Models Perfect for Families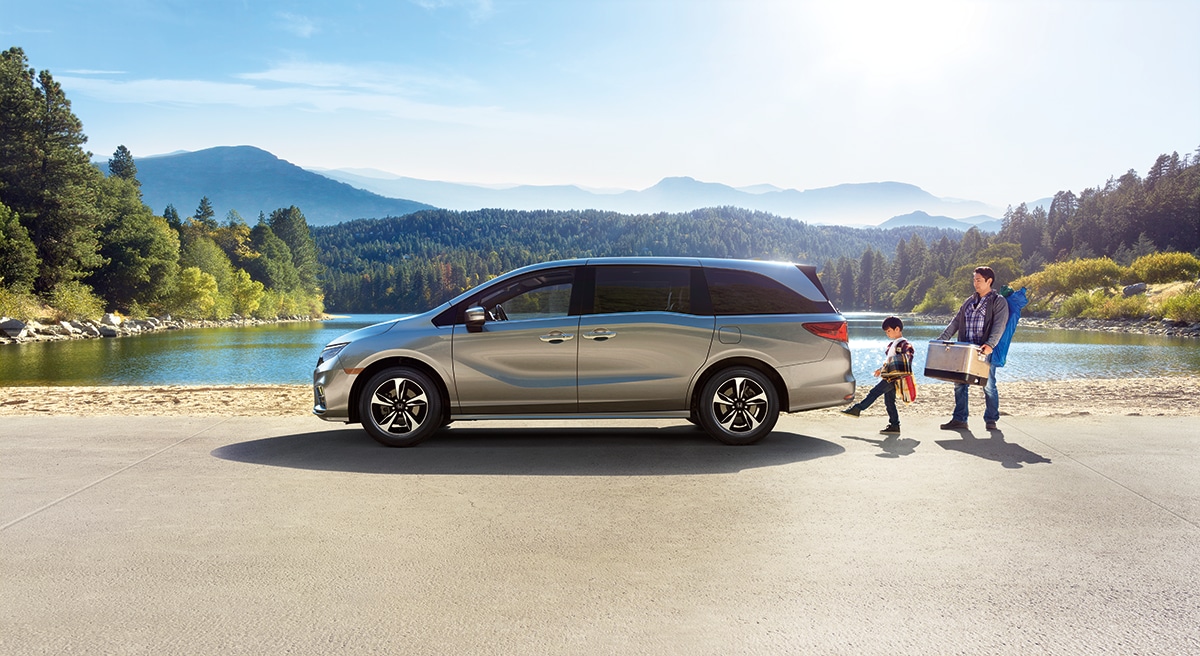 Honda Odyssey: Of course, what list of family cars would be complete without the inclusion of a minivan? Then again, the 2018 Honda Odyssey isn't just any minivan. A Car and Driver Editor's Choice, it's stylish (imagine that!) and "one of the best minivans to drive," without skimping on practicality. That shows in the powerful V-6 engine as well as the optional built-in vacuum, which should prove to be a blessing to parents of toddlers everywhere.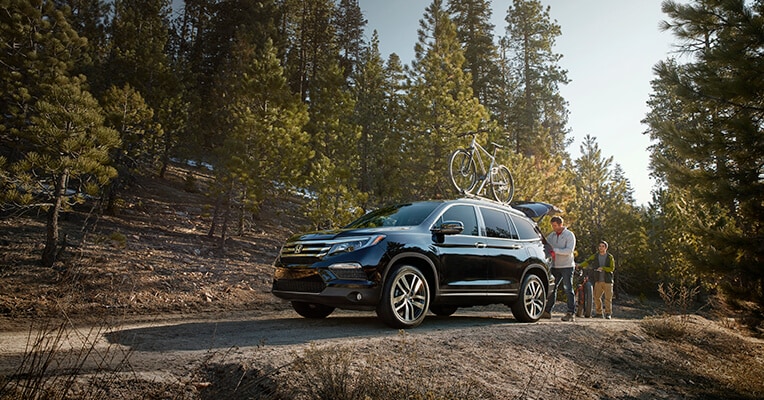 Honda Pilot: Can't decide between a crossover and a minivan? The 2018 Honda Pilot gives you the best of both worlds. You get the space of a minivan (cargo capacity is more than 82 feet with the seats down), with the kind of drive and styling you can only get from an SUV. This was another Car and Driver Editor's Choice, with the editors noting the SUV's "stylish, useful and trouble-free ride."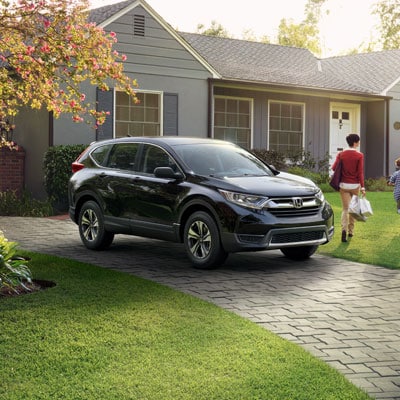 Honda CR-V: All trim levels of the smaller 2018 Honda CR-V get the same 2.4 liter 185 horsepower i-VTEC® engine, paired to a continuously variable transmission (CVT) that ensures sure-footed performance on city streets, back roads, and off the beaten path. HondaLink Next Generation® gives easy access to navigation, music, entertainment, and systems indicators with a simple touch. If your family has a sense of adventure, the Honda CR-V may be the perfect fit.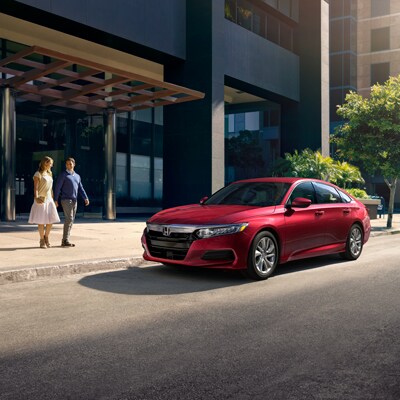 Honda Accord: Sometimes smaller is better, especially for small families, or when one of your vehicles does lighter duty when it comes to ferrying the family. In sedan form, access to the back seat - whether for your passengers, or to add a car seat - is quick and easy, and the Honda Accord has style to spare. Best of all, the 2018 Honda Accord is reliable enough that once your little one is grown, it could very well be handed down as his or her first car.
Conclusion
Your Honda dealer already knows that Honda makes excellent family cars, since we have years of experience with them and the Providence families who love them. But the opinion that really counts is yours, and that's why we suggest bringing the family, and all your questions, to Grieco Honda at 1880 Hartford Ave in Johnston. Take a test drive of a new model, or visit the Grieco Honda service center to keep your older Honda model running like new (don't forget to ask about lease, finance and trade-in options, either way). 
We look forward to helping you!  Make sure to ask about our sign and drive specials and leases.

Disclaimer: The Accord has just been named one of Car and Driver's 10Best for the 30th time, giving it more appearances on the list than any other car in the magazine's history. As our signature vehicle, the 2018 Accord upholds a legacy we started in 1976. With further design refinements and even more efficient performance, it's our best Accord ever. Again. [1] Car and Driver, November 2015. The 2018 Honda Odyssey, Accord, Pilot, CR-V & Ridgeline (with options) have been awarded an esteemed TOP SAFETY PICK rating from the Insurance Institute for Highway Safety (IIHS) in recognition of its excellent safety performance. Safety matters most, and the 2018 Honda CR-V, Accord, Fit, Odyssey, HR-V and Pilot earned top marks with a 5-Star Overall Vehicle Score from the National Highway Traffic Safety Administration (NHTSA)1. [1] Government 5-Star Safety Ratings are part of the U.S. Department of Transportation's New Car Assessment Program (www.safercar.gov). Model tested with standard side airbags (SAB).