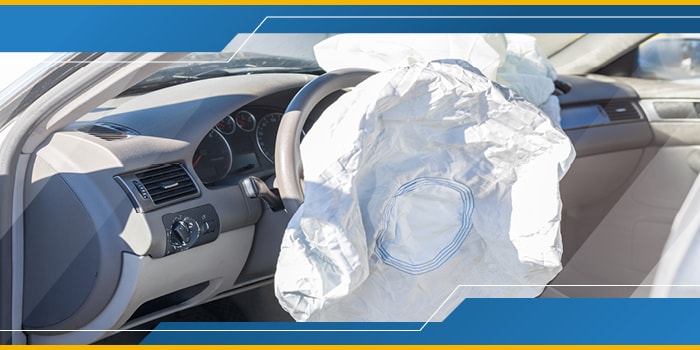 The auto industry is currently dealing with an unexpected obstacle in the recall of millions of Takata airbag inflators. At
Grieco Honda
in Johnston, we want to assure you that Honda is committed to addressing the concerns of our customers who are affected by this
Honda airbag recall
. We stand by the safety and quality of our vehicles, and the protection of both drivers and passengers in our vehicles is without question our number one concern. We want to inform all of our customers that we have an efficient customer service system in place to address each owner's needs, and we encourage you to take advantage of it to stay informed.
If you believe your vehicle is affected by this recall, we encourage you to take immediate action to have it repaired, which would come at no cost. If there is a wait for a replacement airbag inflator, our dealers are prepared to provide free alternative transportation in the form of a loaner or rental vehicle until your own vehicle is repaired.
We have undertaken a variety of methods to inform our customers of the importance of completing the inflator replacement by going beyond the bare minimum of a mailed notice. This includes phone calls and various efforts to contact difficult-to-reach customers to notify them of the importance of bringing in their vehicles for repair. We don't want anyone feeling left out of the loop about this important information, which is why we're taking these necessary steps to reach our customers and keep them in the know.
In addressing the airbag issue, our priorities at Grieco Honda are informing all owners affected by these recalls, encouraging them to contact an authorized dealer to schedule a repair, increasing the supply of replacement airbag inflators in order to accelerate the pace of repairs, and ensuring a positive experience for our customers throughout the entire process of scheduling and completing each repair. The steps we are taking not only reflect the Honda brand's responsibility as an automaker, but also validate the trust our loyal Woonsocket and surrounding area customers have placed in our brand and vehicles.
Please check to see if you own an affected vehicle, and talk to your family and friends who may own an affected vehicle and let them know about this critical recall. Make sure to stop in to Grieco Honda located at
1880 Hartford Avenue
so one of our
Honda service
technicians can inspect your vehicle. Please don't hesitate to contact your
Honda dealers serving Lincoln
if you have any questions or concerns.